Surrounded by 2.5 million acres of San Juan National Forest and Weminuche Wilderness areas, Pagosa Springs is a choice destination for tourists and home buyers alike. If you like fishing, this is a fisherman's paradise with gorgeous fly fishing ranches for sale near dozens of streams, lakes, and rivers. Here are some of our favorite spots to explore while looking for your own fly fishing ranch in Colorado.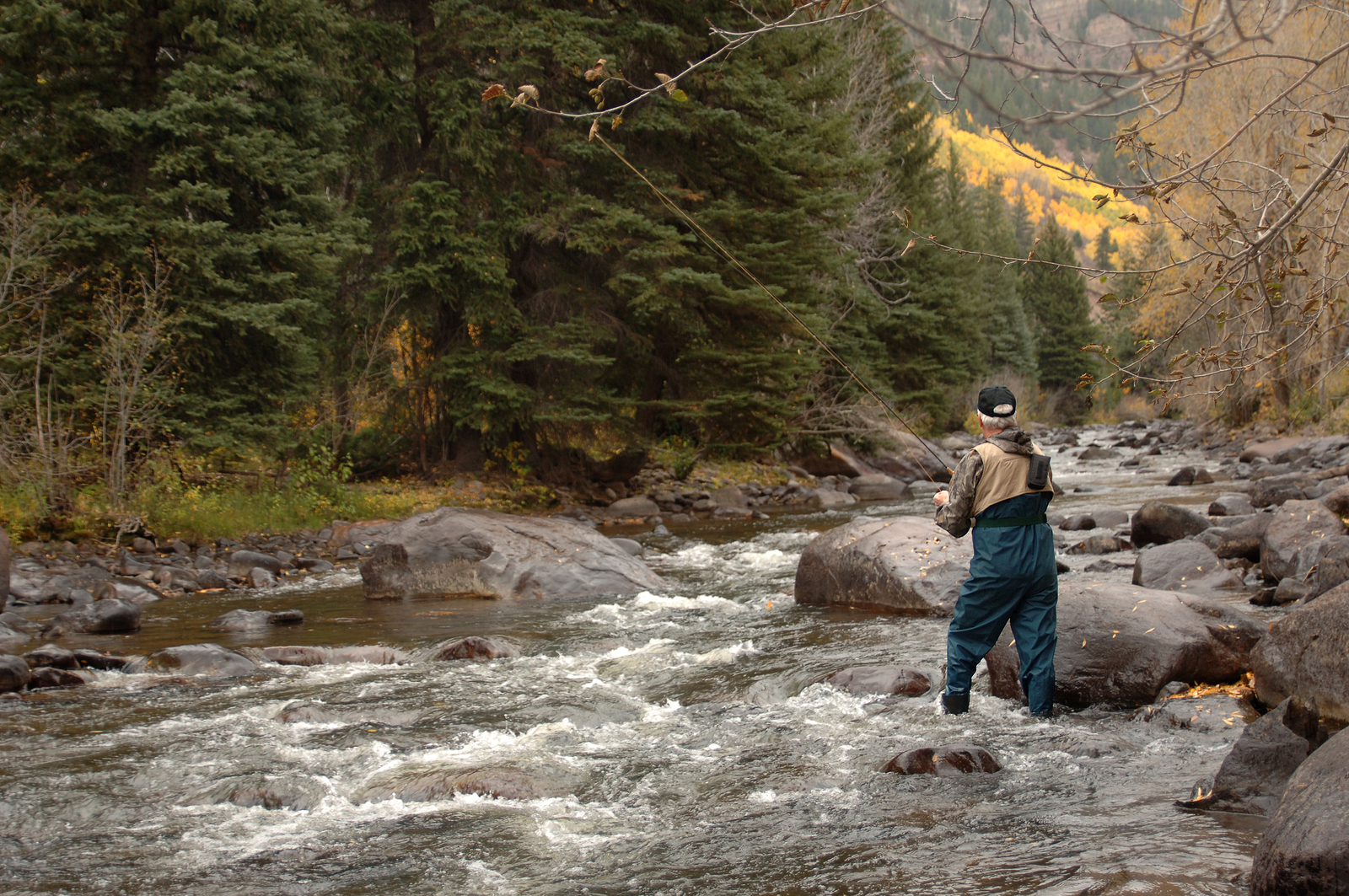 Downtown Pagosa Springs Fishing
While unconventional compared to your Pagosa Springs fly fishing ranch, the downtown stretch of the San Juan River is stocked all year around, and offers some of the most exciting fishing in the area! You can fish the San Juan through downtown and wade downstream in the open water over 2 miles for Brown, Cutthroat and Rainbow Trout.
Stream Fishing
Fine fishing is available on the Piedra River right along the Piedra River Trail. Also, the lower stretch of the San Juan's East Fork is a good source of brown and rainbow trout, while you can catch Colorado River Cutthroats just a few miles further north. In addition to fishing, the West Fork of the San Juan has two campgrounds from which you can explore the best fishing spots beyond the trailhead.
Williams Creek Reservoir
Nestled amid lush forests and towering mountain peaks, Williams Creek Reservoir is a 508-acre mountain lake featuring brook trout, rainbow trout, and kokanee salmon. While any type of fishing can prove effective here, the salmon respond best to artificial lures and worms. The weather can vary dramatically throughout the day, so while a float-tube or canoe will do the job for taking surface-feeding fish in the mornings or early evenings, it's recommended that you use a heavier motorboat for withstanding the breezy afternoons. Just 25 miles outside downtown Pagosa Springs, fishing here feels like you're in another world, when really, it's just a short drive to civilization.
Echo Canyon Reservoir
2 miles south on US 84, this cool water fishery is regularly stocked with green sunfish, channel catfish, yellow perch, largemouth bass, and rainbow trout. Bank fishing is possible, but the best catches are to be found with a canoe or a small boat and trolling motor. Bring lures for the trout and bass, while perch prefer live bait, and catfish with cut baits. Although bass can respond eagerly to crank-baits or rubber worms as well.
Lake Capote Recreation Area
Owned and operated by the Southern Ute Indian Tribe, no state fishing license is required for fishing this lovely 45-acre lake brimming with rainbow trout, channel catfish, and largemouth bass. Inexpensive daily permits are required, and can be purchased at an on-site concession where you can also rent boats, bait, and other supplies.
Navajo Reservoir
Approximately 30 miles outside town, this 15,000 surface-acre lake straddles the New Mexico/Colorado border. Live minnows may be used as bait for the large catfish, trout, perch, crappie, bass, and kokanee salmon you'll find here. Keep in mind, since 2/3 of the lake is actually in New Mexico, you'll need both a Colorado and New Mexico fishing license if you intend to fish both sides of the lake.
The Quality Waters
World-class trout fishing is experienced all along the San Juan River in Colorado, but the 4.25 miles of river just below Navajo Dam in New Mexico, known as "Quality Waters", holds over 80,000 trout. The Quality Waters is among the most hallowed trout fishing waters in North America and is ranked a USA Top-10 Fly Fishing Destination. Water released from the bottom of the dam is stable, clear, cold and rich in nutrients. The abundant flora creates an ideal environment for insect proliferation, which in turn supports one of America's most prolific river trout populations, both in terms of quantity and size. Just a little more than an hour from Pagosa Springs, Colorado, right inside the New Mexico border, the Quality Waters is teeming with rainbow, brown and cutthroat trout.